ATX 750W power supply

Efficiency 85% Bronze level. SMD technology
The APIII750 achieves a Bronze efficiency level of 85% thanks to the latest SMD manufacturing technology with high quality and reliable components, its 12V single rail technology and its double layer carbon fiber PCB board.

Total safety. European quality
Maximum electrical protection thanks to its complete OPP/OVP/UVP/SCP electronic protection system. Designed and developed in Europe, the APIII750 power supply has been manufactured in accordance with the directives and standards required by the European Union, guaranteeing perfect operation.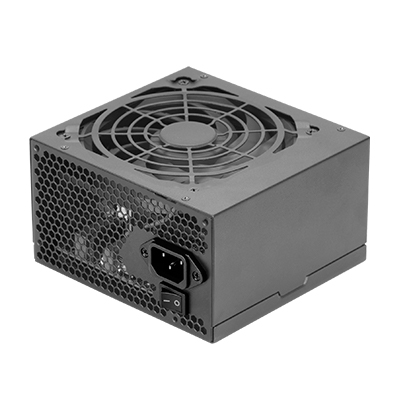 Total silence
Thanks to its ultra-quiet 120mm Tacens fan with anti-vibration system and its unrestricted airflow grille, you will have an inaudible performance of 14dB.

Full black case and cables
LThe APIII750 is manufactured in a full black finish with high quality long, flat black cables designed for maximum compatibility and convenient installation: 1×20+4pin, 1x12V 4+4pin, 3xSATA, 2xMOLEX, 1x PCIE 6+2PIN.

Total protection packaging
PMaximum shock absorption packaging is available to ensure that the APIII750 power supply arrives in perfect condition under any circumstances.


Descargas